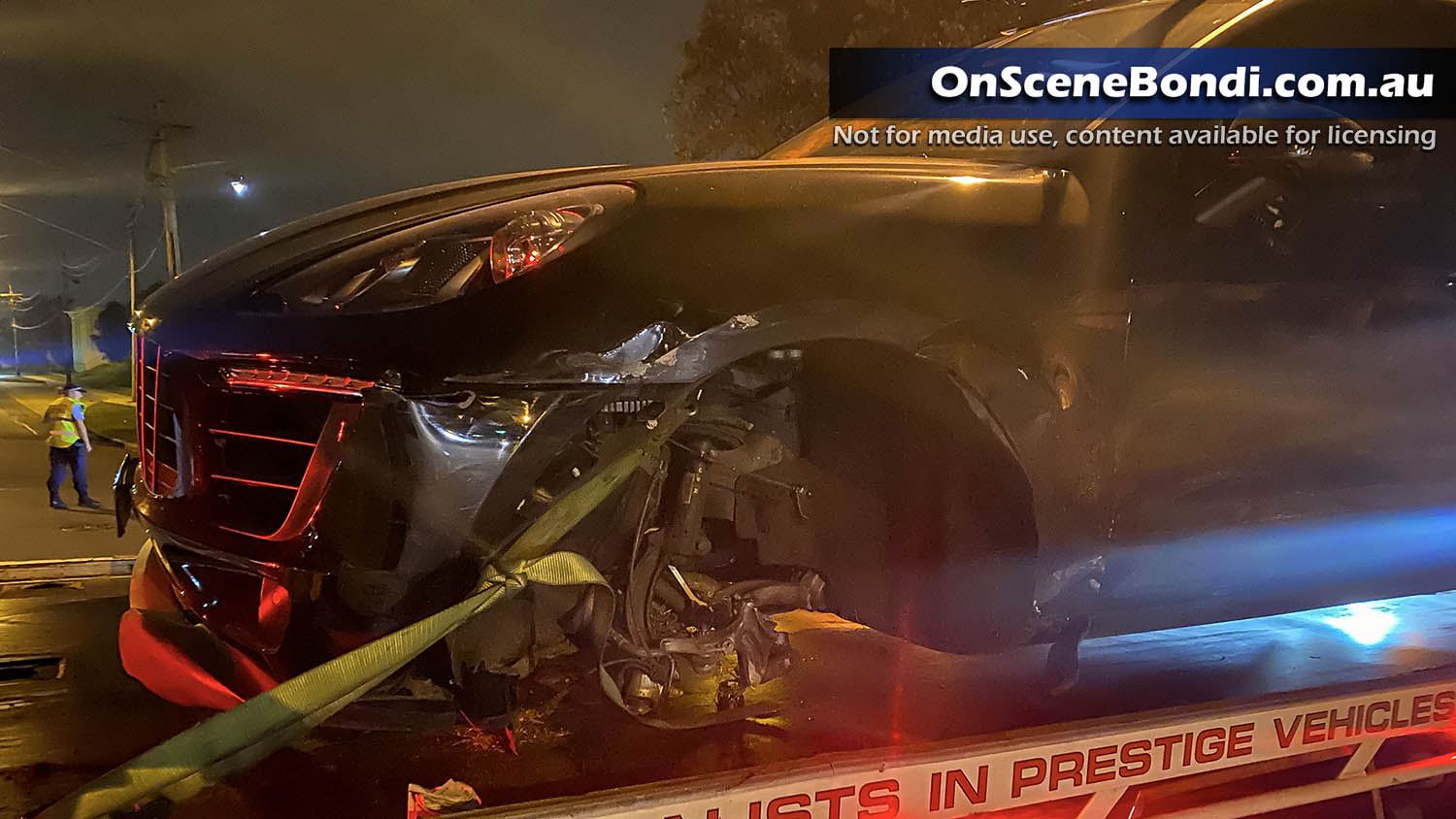 Man arrested after alleged drink driving crash in Dover Heights
Police have arrested a man after allegedly crashing his car and failing a breath test in Dover Heights.
At around 9.00pm last night, witnesses reported a black Porsche crash into their white BMW on the corner of Military Rd and Raleigh St.
The wheel was torn off the Porsche in the first crash and the owners of the BMW followed the offending car in another vehicle.
The Porsche continued driving on three wheels and ended up crashing into a pole In Lancaster St around 1km away.
Police will allege the driver failed a breath test, resulting in a high range reading.
The man aged approximately 60 years old was taken to Waverley Police station where it's expected he will be charged with a number of offences.
There were no reported injuries.
Image Credit: OnScene Bondi Contributors