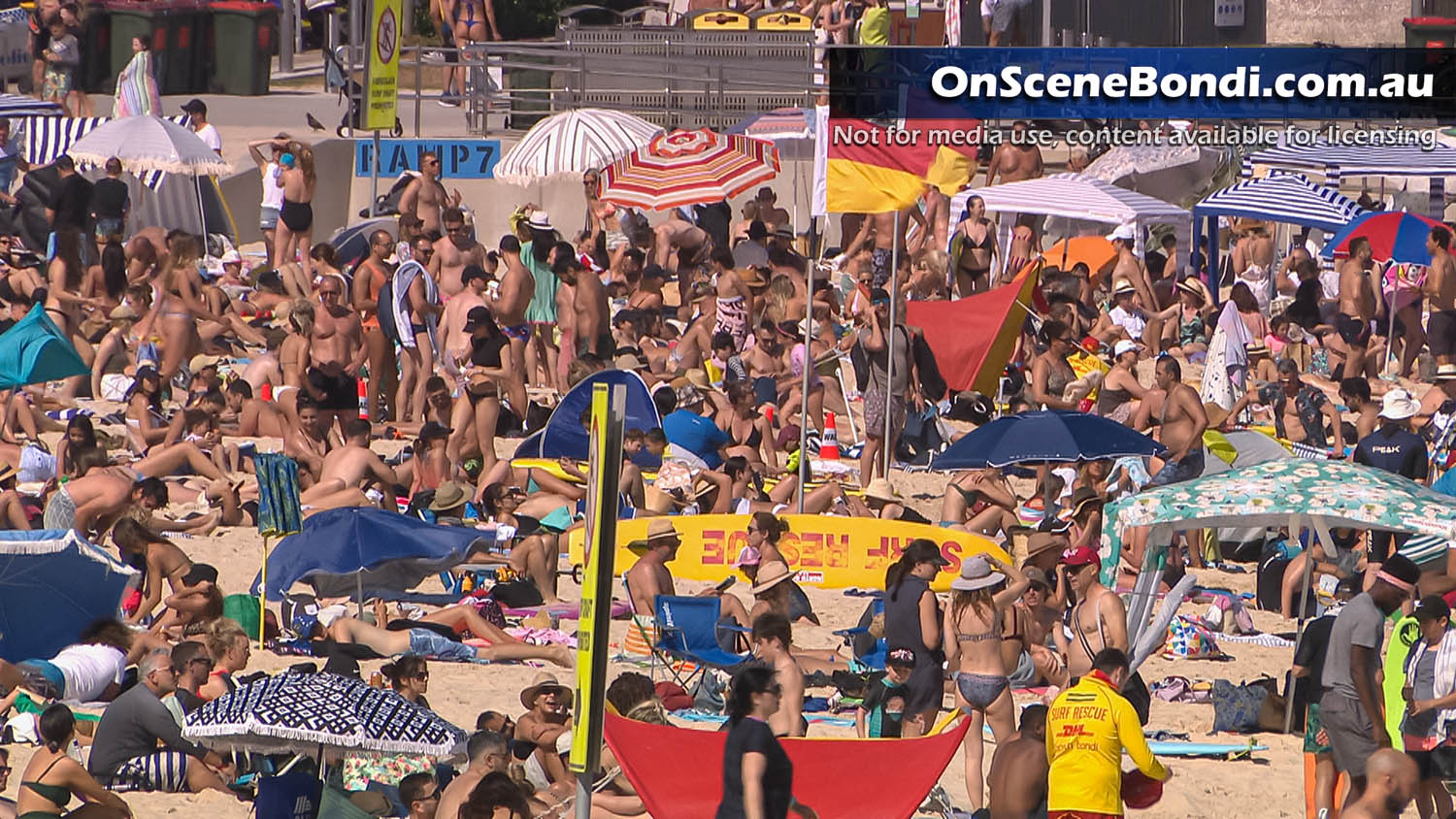 Bondi Beach reaches near capacity with fears of restricted access
Waverley Council issued a press release at 1.26pm today advising Bondi Beach was nearing capacity and that restrictions were likely between 2pm to 3pm.
Traffic was gridlocked taking some 10 minutes to drive down Campbell Parade and Queen Elizabeth Drive.
Council employed Social Distancing staff estimated numbers of around 6000 people on the beach.
Waverley Council stated "If you haven't left for the beach yet, please rethink your trip and check on capacity later in the day. We will be monitoring beach crowding and capacity throughout the afternoon and you can get updates on Facebook or Twitter @WaverleyCouncil.
Rangers and beach ambassadors will continue to monitor visitor numbers in our beach parks. We remind people when there at the beach to limit gatherings to 20 people as per the current Public Health Order. We also encourage people to continue to social distance by 1.5 metres (or a towel-length apart) unless from the same household.
We do not like having to restrict access to the beach, so as a reminder to everyone if beach access is closed or the sand looks busy, please come back another time or use that time to visit our wonderful cafes and other local businesses"
Council rangers had fencing on standby however a cool breeze that swept over assisted in some leaving the beach at around 3pm.
The beach was not closed, despite council stating that it was "If people continue to come to Bondi Beach and crowds grow further, restricted access to the sand is likely to be implemented within the next hour 2-3pm".
Summer is yet to begin and today's pre-emptive action shows what we can expect over summer.