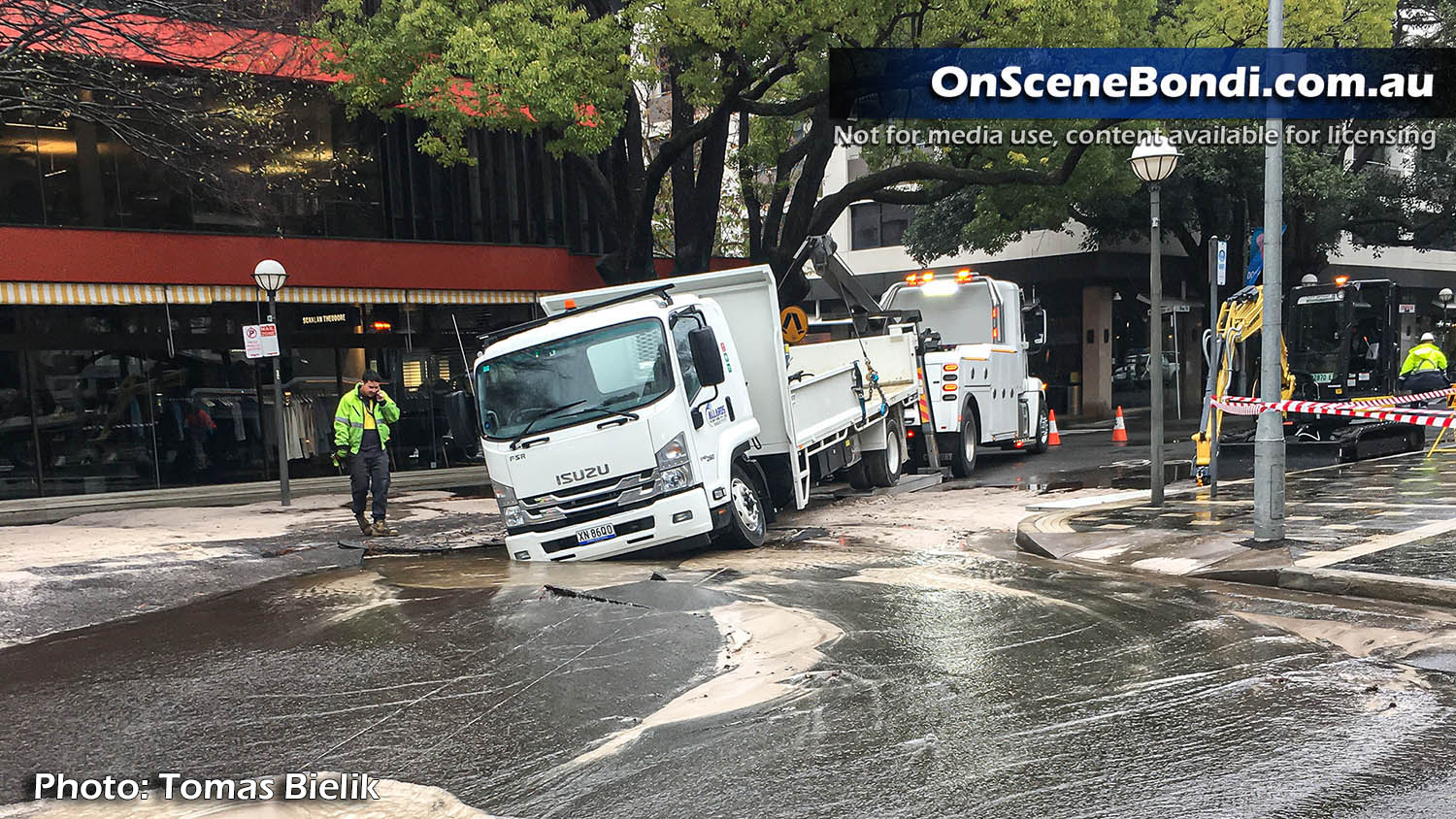 Sink hole and water main burst impacts Double Bay
Sydney Water and a host of contractors continue to work on a sink hole and water main rupture in Bay St Double Bay.
At 5.30am a water main ruptured under the road. A truck drove across this rupture and the front wheels of the vehciel entered the sink hole.
The driver was able to escape unharmed and the truck was rescued by a heavy vehicle towing operator.
Contractors have worked through the day to repair the water main rupture and Sydney Water is expecting restoration water services at 7.00pm this evening, however Sydney Water advises "We've estimated when the water will be back on based on previous work, but sometimes it may take a little more or less time than expected."
Sydney Water incident updates can be found at this link.
Traffic around Bay St, Knox St and Guilfoyle Ave remains affected with local diversions in place.
It's expected that work will continue through the night and likely into tomorrow to resurface the road.
Sydney Water advises that whilst the anticipated time for restoration is 7pm today, the process may extend well into the evening and into the early hours of tomorrow (27th July, 2020)
Road re-surfacing may take an additional two days after the main is restored.
UPDATE 8.13pm - 28 July, 2020
Sydney Water advises "We've finished working on a problem in this area. As we turned the water off it may be discoloured when you first use it again. Please let the tap run until the water clears. This may take up to five minutes"
Photos: OnScene Bondi & Contributor Tomas Bielik