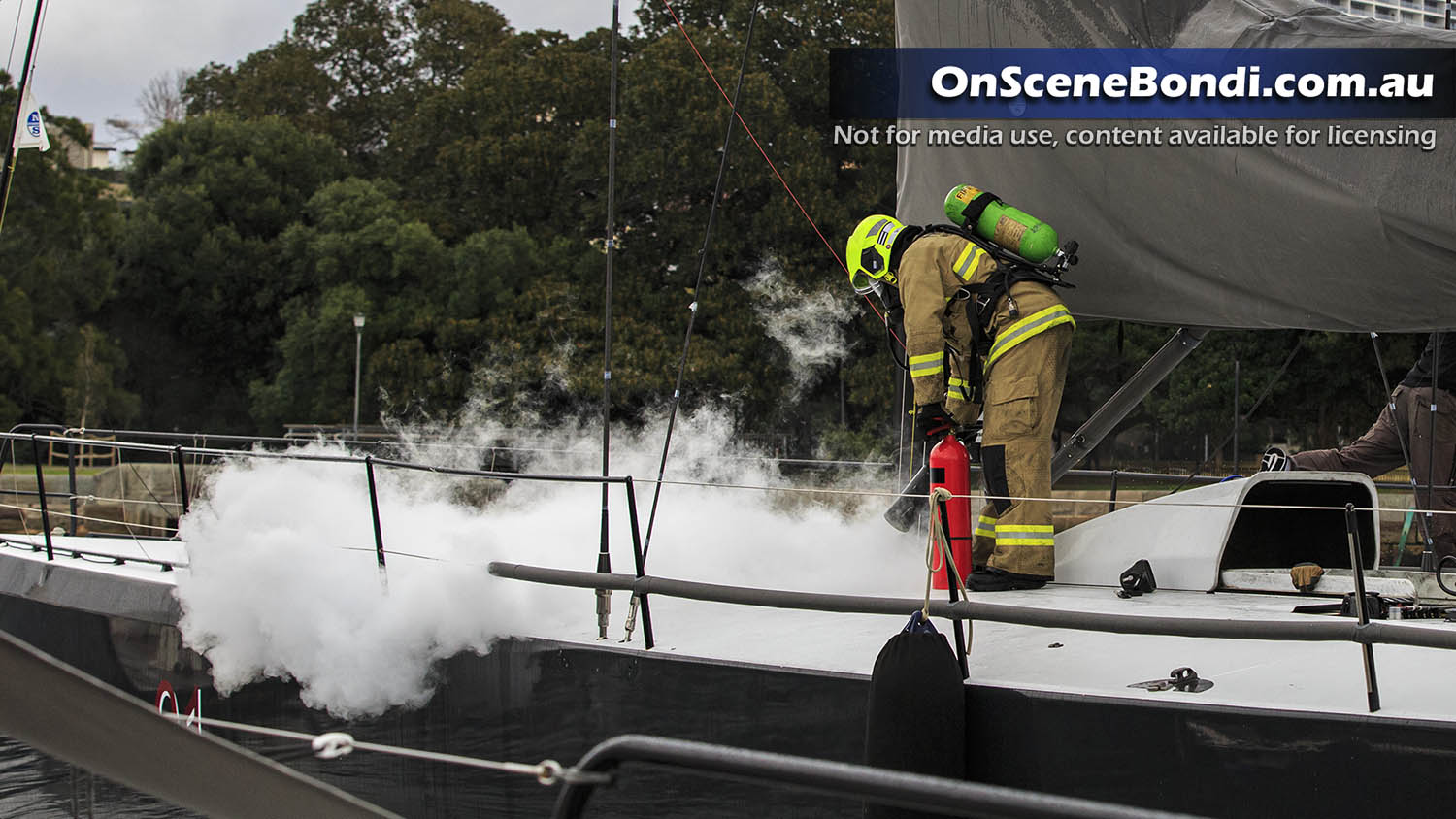 Ichi Ban Yacht impacted by electrical fire in Rushcutters Bay
Around forty five fire fighters have tackled a challenging boat fire on a well known Yacht in Rushcutters Bay this afternoon.
At around 2.15pm the "Ichi Ban" Yacht was impacted by an electrical fault which caused smoke to billow out from the hull.
Fire crews from across the East, City of Sydney, Pyrmont and The Rocks responded in seven trucks and two boats.
Fire crews in breathing apparatus used fifteen Carbon Dioxide extinguishers and two hose lines to put out the fire.
The electrical system was switched off and the fire was brought under control.
There were no injuries.