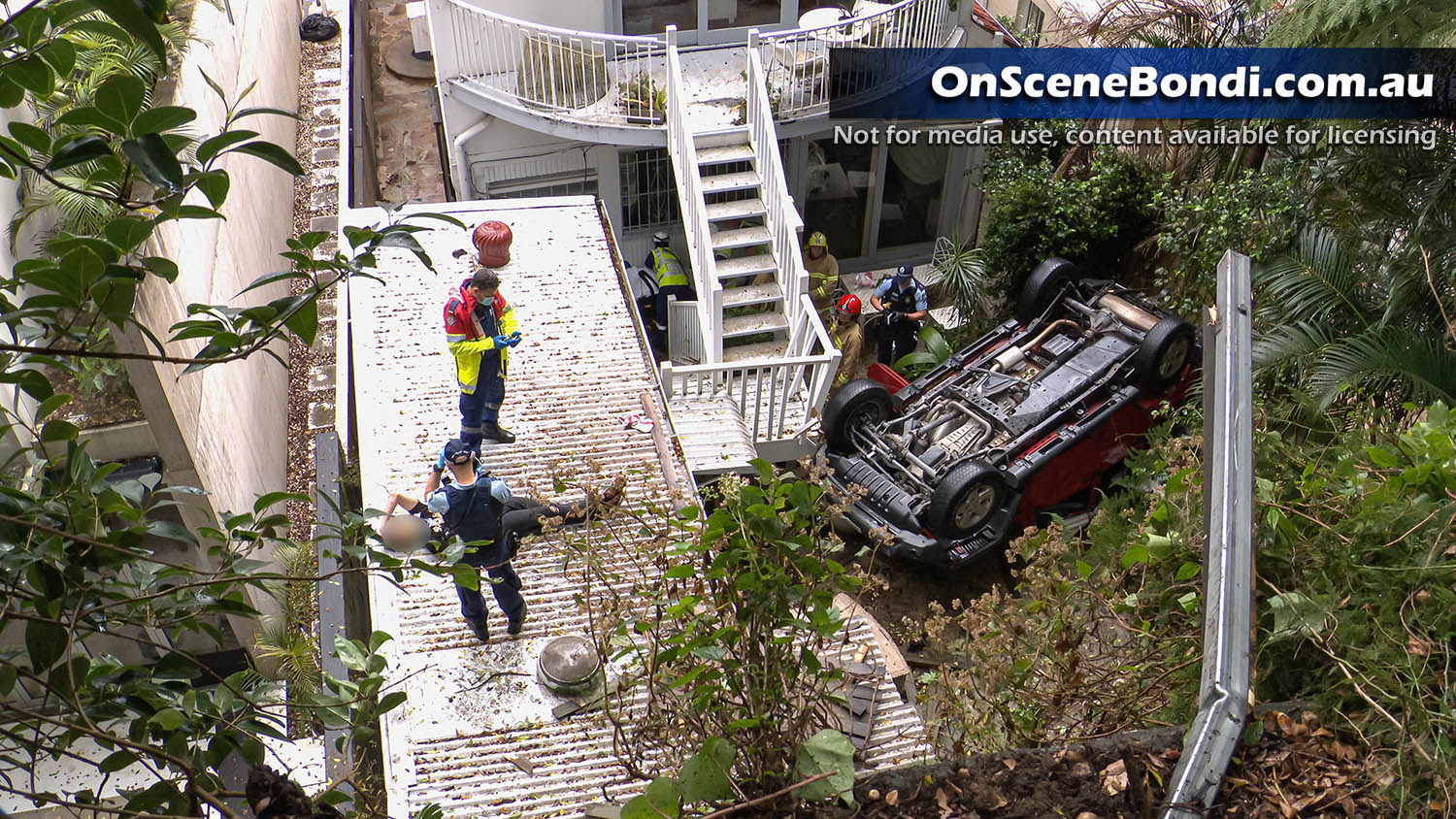 Two men escape death after car plunges 10 metres over a cliff in Bellevue Hill
Two young men have escaped death and are in a serious but stable condition after their car plunged ten metres off a cliff
One of the males climbed onto the roof of a building after surviving the crash. He was subsequently stabilized and extricated by police and fire crews.
A second patient was treated on scene in the rear garden of the premises.
Both men were treated for suspected spinal injuries and it's understood both men were able to free themselves prior to the arrival of emergency services.
A 90-year-old woman was home at the time of the crash. Her sons arrived to comfort her and she was also assessed by NSW Ambulance and treated for mild shock.
The car narrowly missed crashing into the home and a crane will be needed to remove the vehicle.
Police are investigating the crash.