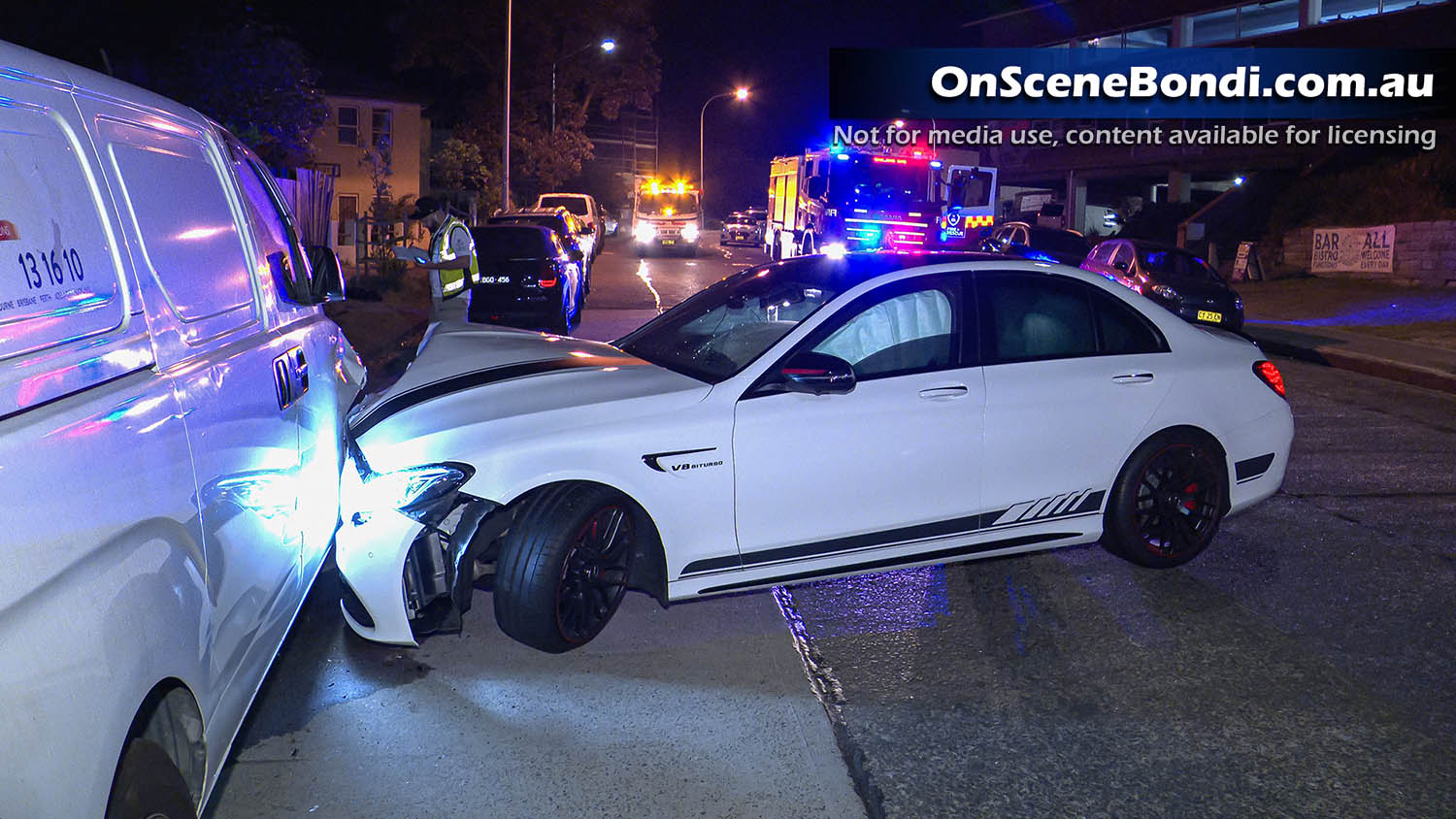 Four cars damaged after crash in Bondi overnight
NSW Police are investigating a crash which damaged four cars overnight on Military Rd in Bondi.
At around 10.45pm on the 10th October, 2020 a white Mercedes crashed into three parked cars opposite Bondi Golf Course.
Airbags deployed in the crash however the male driver was uninjured.
The driver stated that another car had partially crossed onto the other side of the road contributing to the crash however police are investigating if speed was a factor.
The car has been towed with extensive damage.
Police are contacting the other owners of the damaged vehicles.
Witnesses to the crash or events leading up to the incident are asked to contact Waverley police.