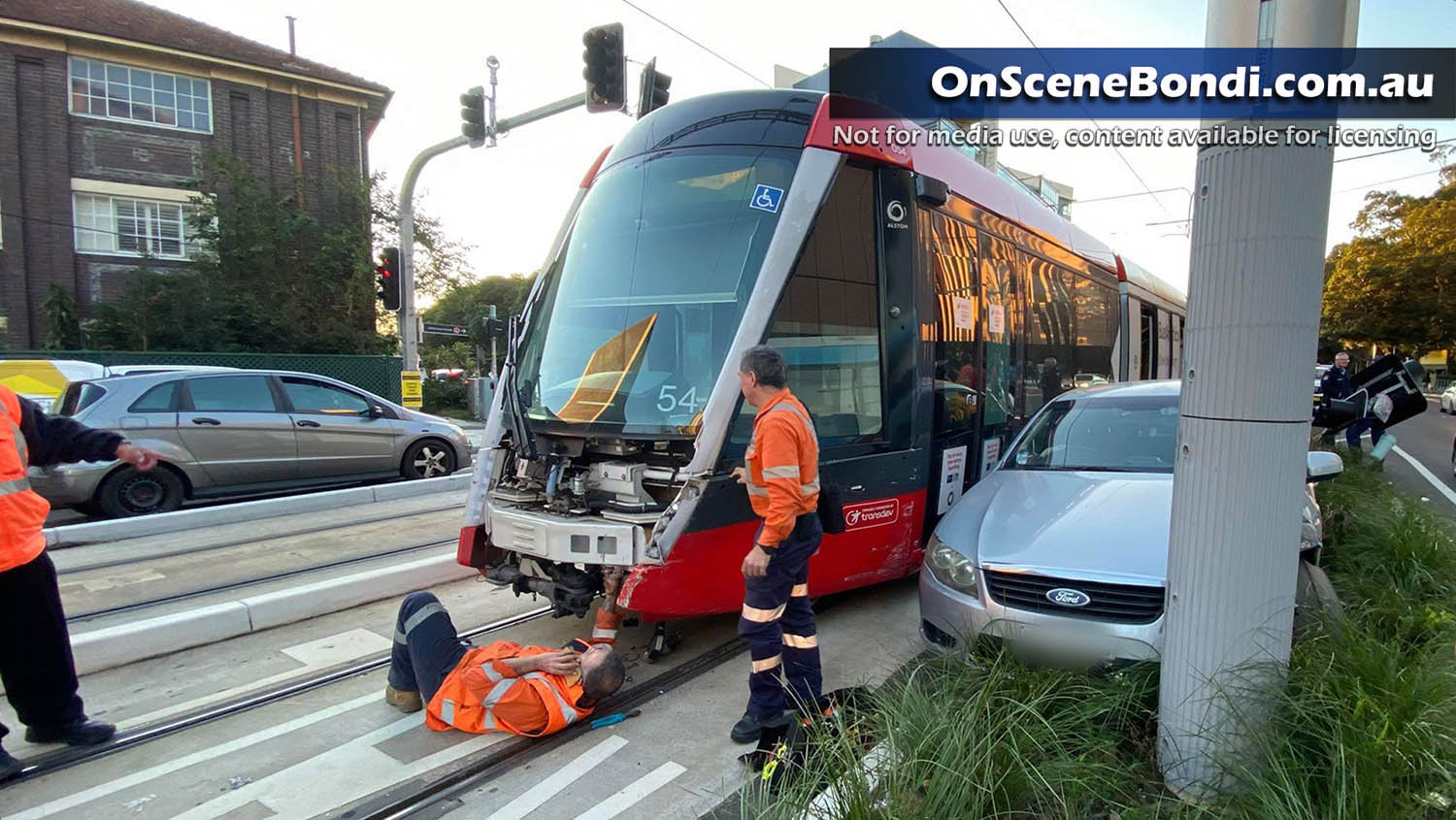 Light rail and car crashes in Kensington
Sydney Light Rail crews are working to get the service operational after a collision between a car and tram in Kensington this evening.
The driver was assessed however was not injured.
A traffic light was destroyed in the collision as was the front portion of the light rail tram.
Police are investigating the cause.