Dozens return to Bondi Beach for Swim'N'Go and Surf'N'Go at Bondi and Bronte Beach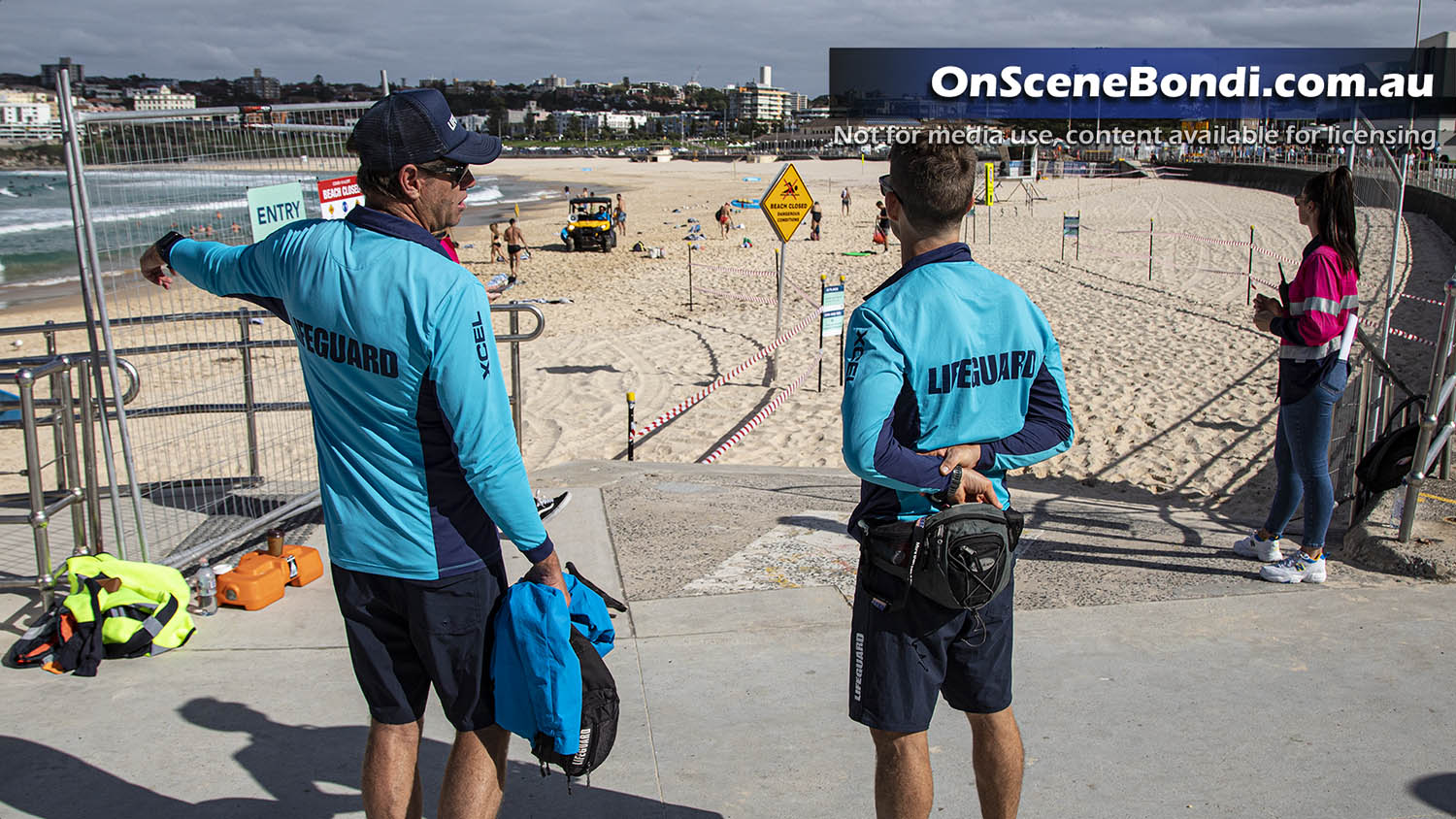 Dozens have made use of the Swim'N'Go and Surf'N'Go opportunity at Bondi Beach and Bronte Beach today.
Tamarama is only open for Surf'N'Go.
Waverley council issued a media statement which stated:
"Our strict 'Swim & Go' and 'Surf & Go' measures at Bondi and Bronte beaches and 'Surf & Go' measures at Tamarama Beach will provide a safe way for local surfers and swimmers to exercise safely in the water. The red and yellow flags will not be up as the beaches remained closed and people enter the water at their own risk.
Access to the water will be between the hours of 7am and 5pm on weekdays via designated entry and exit points managed by Council Rangers and are designed only for surfers and swimmers for exercise. The Council will, however, review these measures on an ongoing basis, including whether to provide access on weekends.
There will be no relaxing or gathering around on the sand. The sand remains strictly off-limits other than for access to the water for exercising."