Woman dies after falling from cliff after taking selfie photo in Diamond Bay, NSW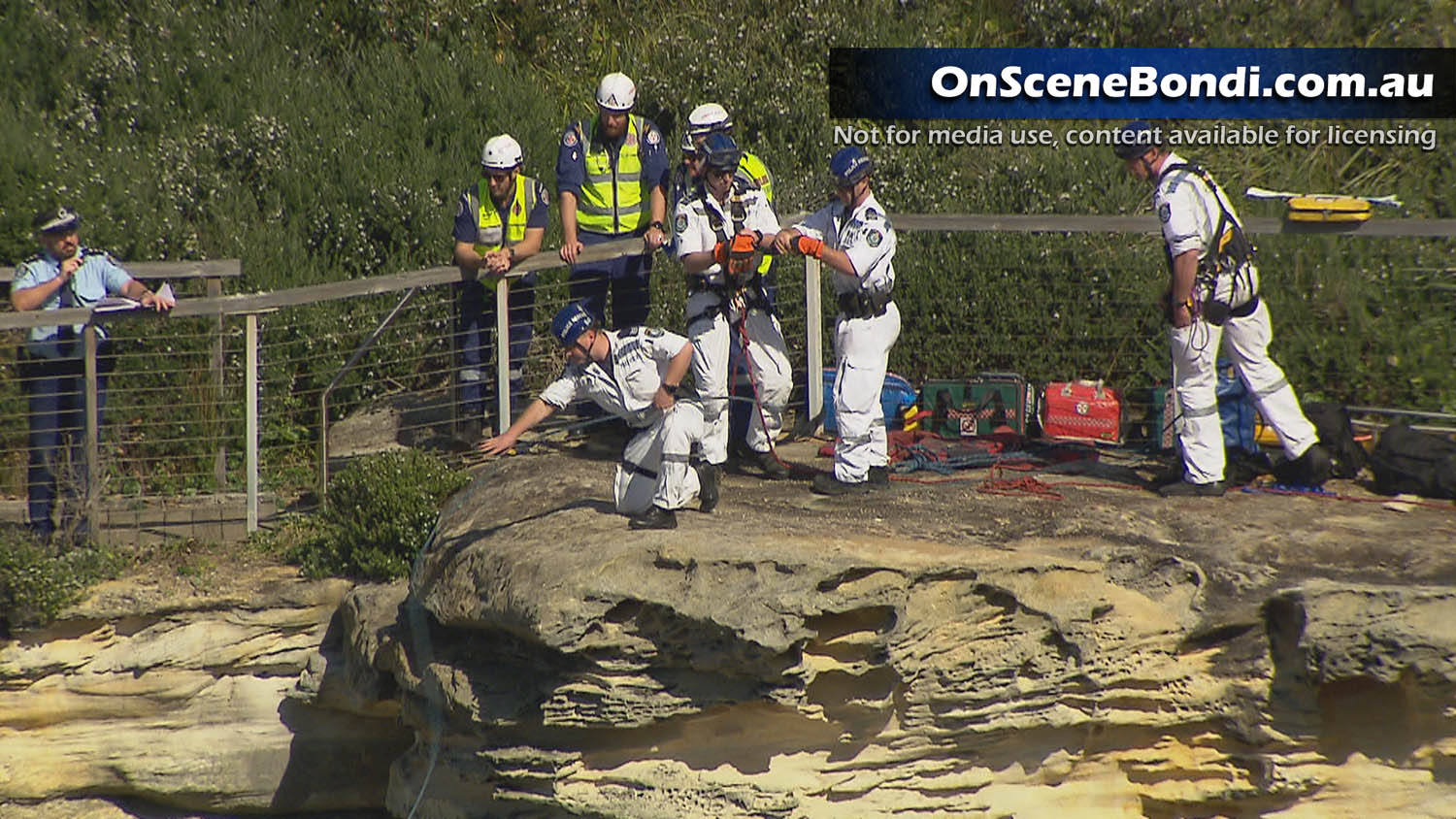 A woman has died after falling over 30 metres from a cliff in Diamond Bay this morning.
At around 11.20am emergency services responded to Diamond Bay Reserve in Vaucluse, following reports a woman fell onto rocks and into the water.
A major rescue operation involved Eastern Suburbs Police Area Command PolAir, Police Rescue, NSW Ambulance Paramedics, Toll Ambulance Rescue, Westpac Life Saver Rescue Helicopter and Life guards from Bondi Rescue Lifeguards.
Two abseilers were on scene at the time of the accident and were able to utilise their skills to access the woman. They were joined by Lifeguards soon after and CPR commenced.
A specialist medical team was winched down to the patient along with another emergency responder from the Westpac Life Saver Helicopter
Despite all their efforts the woman succumbed to her injuries and died on scene.
Witnesses told police that the woman was taking selfie photos at the cliff edge prior to her fall.
Police rescue prepared the victim for recovery by Polair.
Shortly after the walkway was reopened, tourists entered the same area where the woman had died and began taking selfies.
Local residents say to stay on the path as the area that many are accessing is simply unsafe.
The woman is believed to be aged 27 from Sydney, however she is yet to be formally identified.
An investigation is underway into the circumstances surrounding the incident.