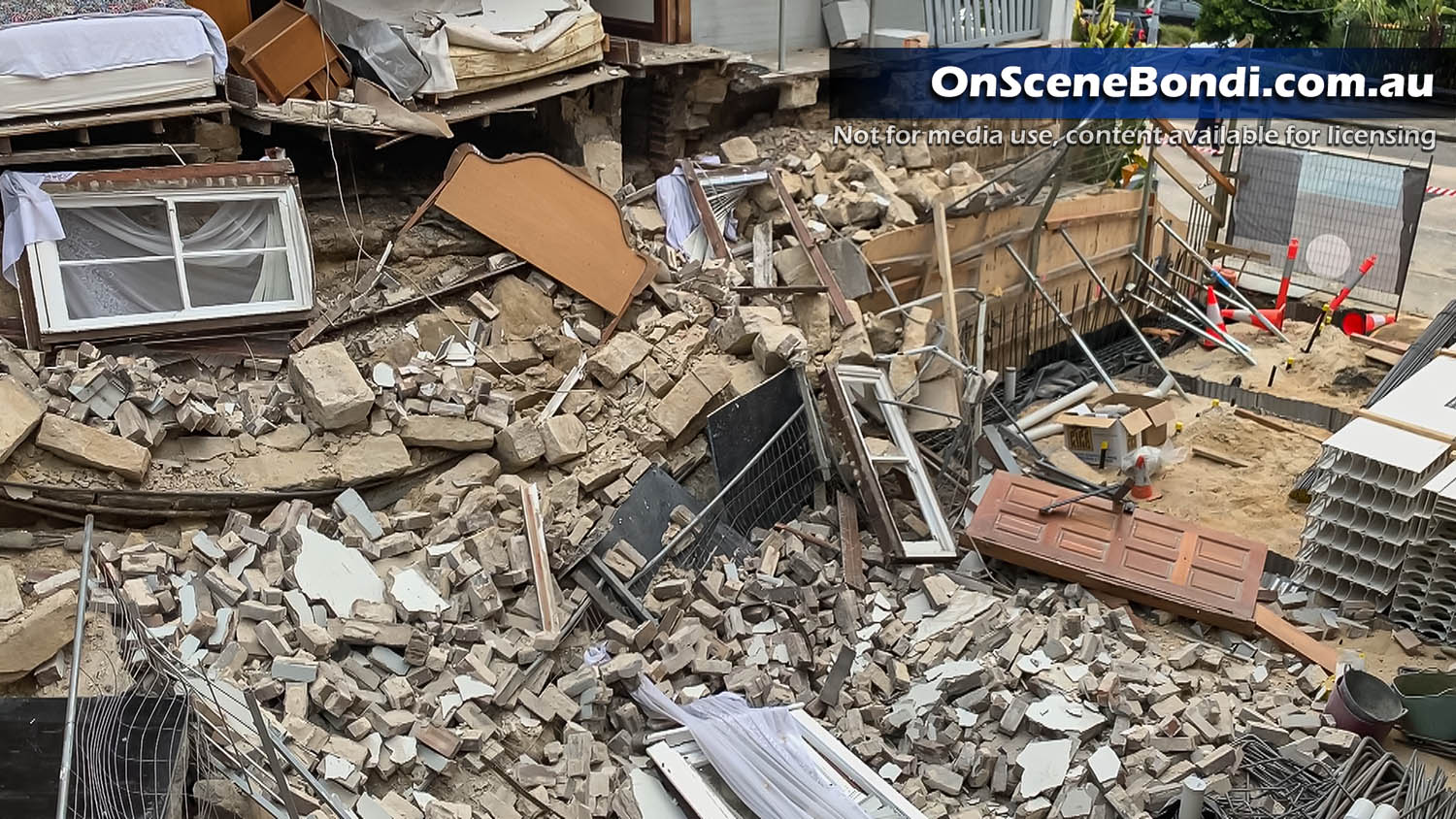 Two rescued after building collapse in Curlewis St in Bondi
Just after 5.00pm, residents of a house on Curlewis St Bondi had their side wall collapse into a neighbouring construction site. Beds in two rooms were on the edge of falling as the building gave way.
Family said that cracking had appeared in the neighbouring home around a week ago. The home owners attempted to reach out to those responsible for the construction but needed to engage a solicitor to force halting the building works.
It's understood a cease work order was issued on the same day as the collapse.
A man and elderly woman were at home at the time of the structural collapse. They were rescued into a neighbouring property. The elderly woman was assessed by NSW Ambulance but did not sustain injuries.
NSW Police, Police Rescue, NSW Ambulance, Fire & Rescue NSW and Worksafe attended the scene and an exclusion area was established.
Curlewis st was closed in both directions.
Residents of a neighbouring unit block were not permitted to enter their building until it can be declared safe.
Investigations are continuing by Worksafe, Waverley Council and NSW Police.

VIDEO AVAILABLE VIA PATREON - LINK BELOW