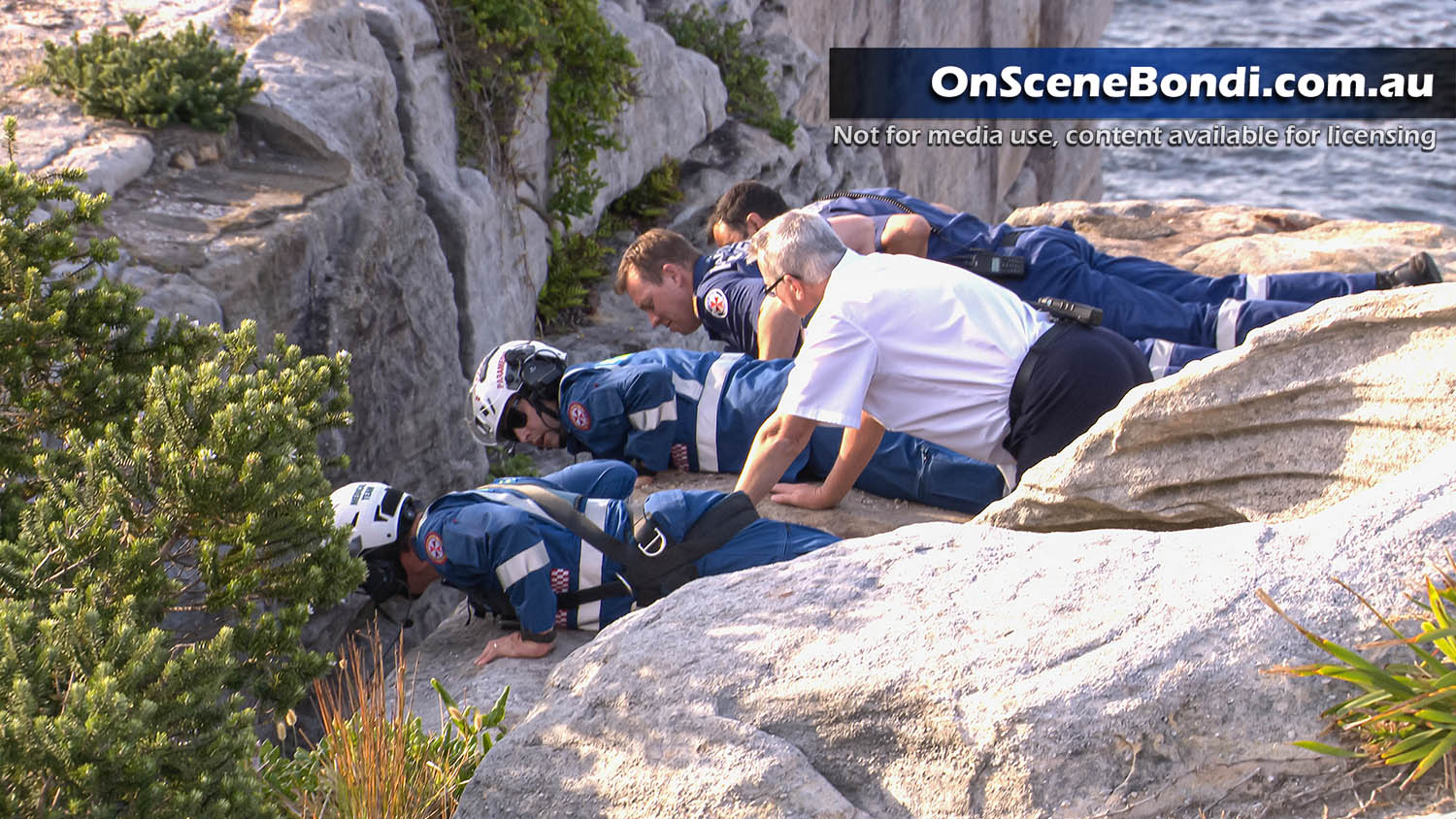 Man falls from Bondi cliff after birthday celebration
A man aged in his twenties has survived a 10 metre fall from a cliff in Bondi this morning.
At around 6.00am friends contacted emergency services stating their friend had fallen off a cliff and into a narrow crevice at Bondi Golf Course.
Emergency services responded to the incident supported by special operations paramedics, a helicopter medical team and multiple police rescue crews.
The man was stabilised in the narrow passage and placed into a stokes litter by specialist medical and rescue teams.
A winch system was setup at the edge of the cliff to lift the patient. He was assessed and transported by the rescue helicopter to Royal North Shore Hospital.
The man was celebrating his 22nd birthday with friends.
He was transported in a stable condition with suspected spinal injuries. The extent of his injuries remains unclear until he can be assessed in hospital
RESCUE VIDEO AVAILABLE VIA PATREON - LINK BELOW