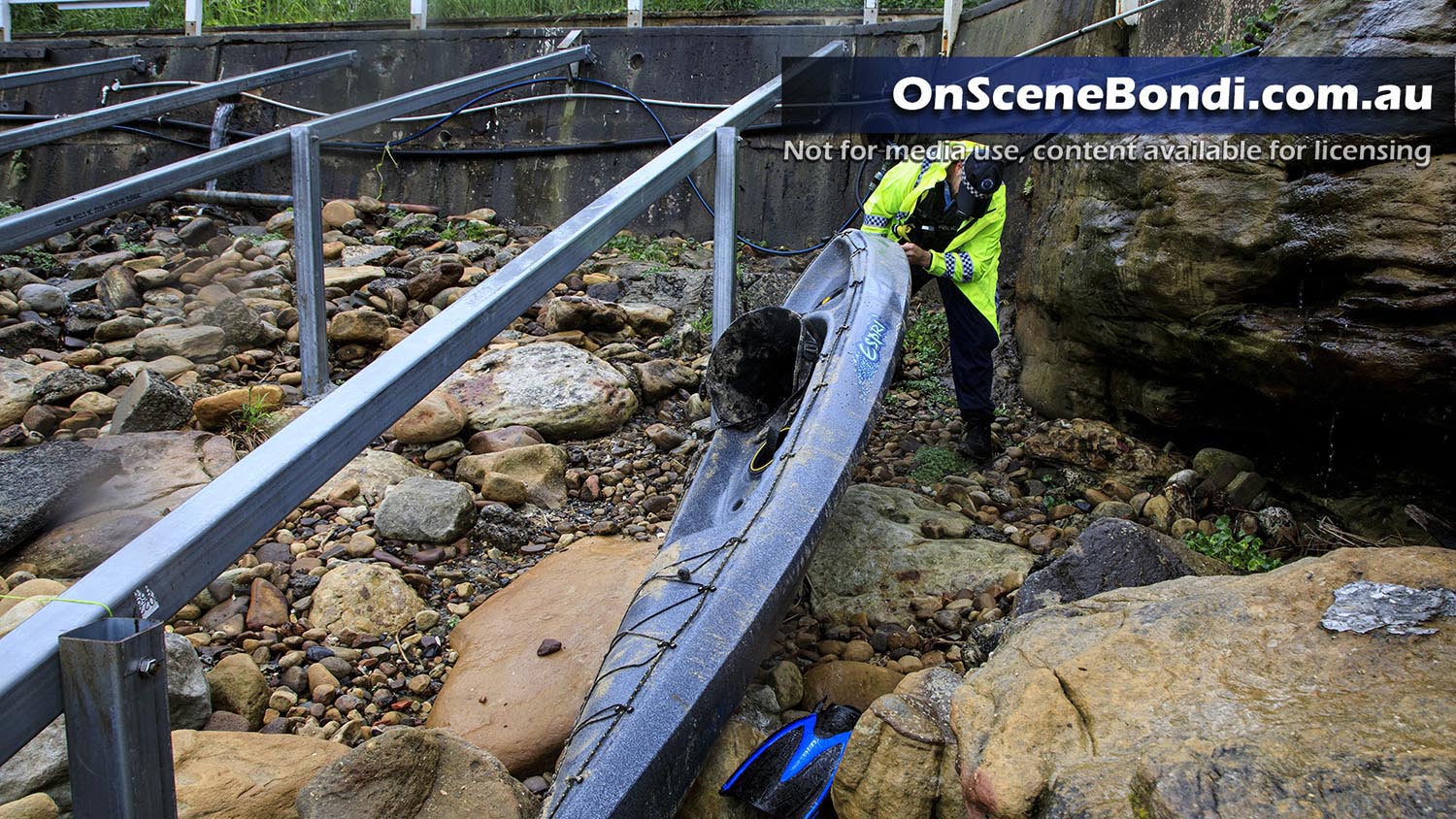 Major search operation initiated after Kayak found on rocks in Gordons Bay
A major search operation was initiated after a kayak was found washed up in Gordons Bay this afternoon.
Police, lifeguards, surf lifesaving NSW and the Westpac Lifesaver Helicopter searched for the missing Kayaker who was no where to be found.
An appeal was launched on social media in an attempt to find the missing Kayaker.
Two Jetskis an inflatable rescue boat (IRB) and patrol boat searched the coastline with no find.
After around two hours it was discovered the Kayaker got into difficulty at around 9.30am this morning after overturning at Wedding Cake Island near Coogee. The Kayaker swam back to shore and abandoned his Kayak.
He believed his Kayak had sunk and was not aware it washed up in Gordons Bay.
The Kayaker will be returning with friends to collect his property.