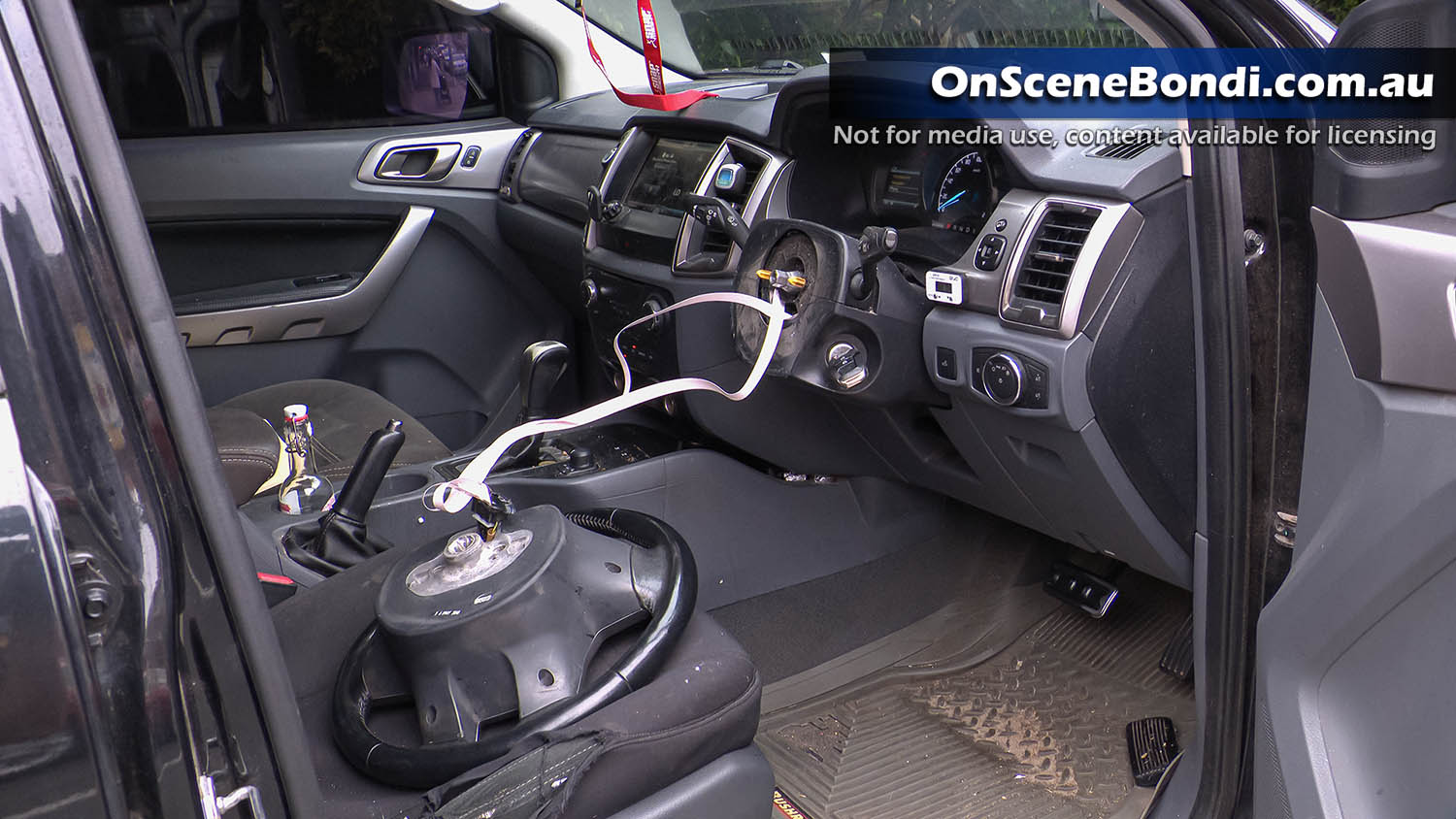 Car crashes into Bondi bus stop after steering wheel falls off
A person has been struck by a car at approximately 40km/h after a vehicle lost control at around 9.00am today on Bondi Rd.
The cause of the crash was due to a steering wheel coming off prior to the car mounting a footpath and hitting a pedestrian at a bus stop.
The patient suffered non-life-threatening injuries and was transported to hospital in a stable condition with limb injuries.
A Police Sergeant with around 20 years experience said he has never seen this happen before.
The Ford Ranger was towed for repairs.