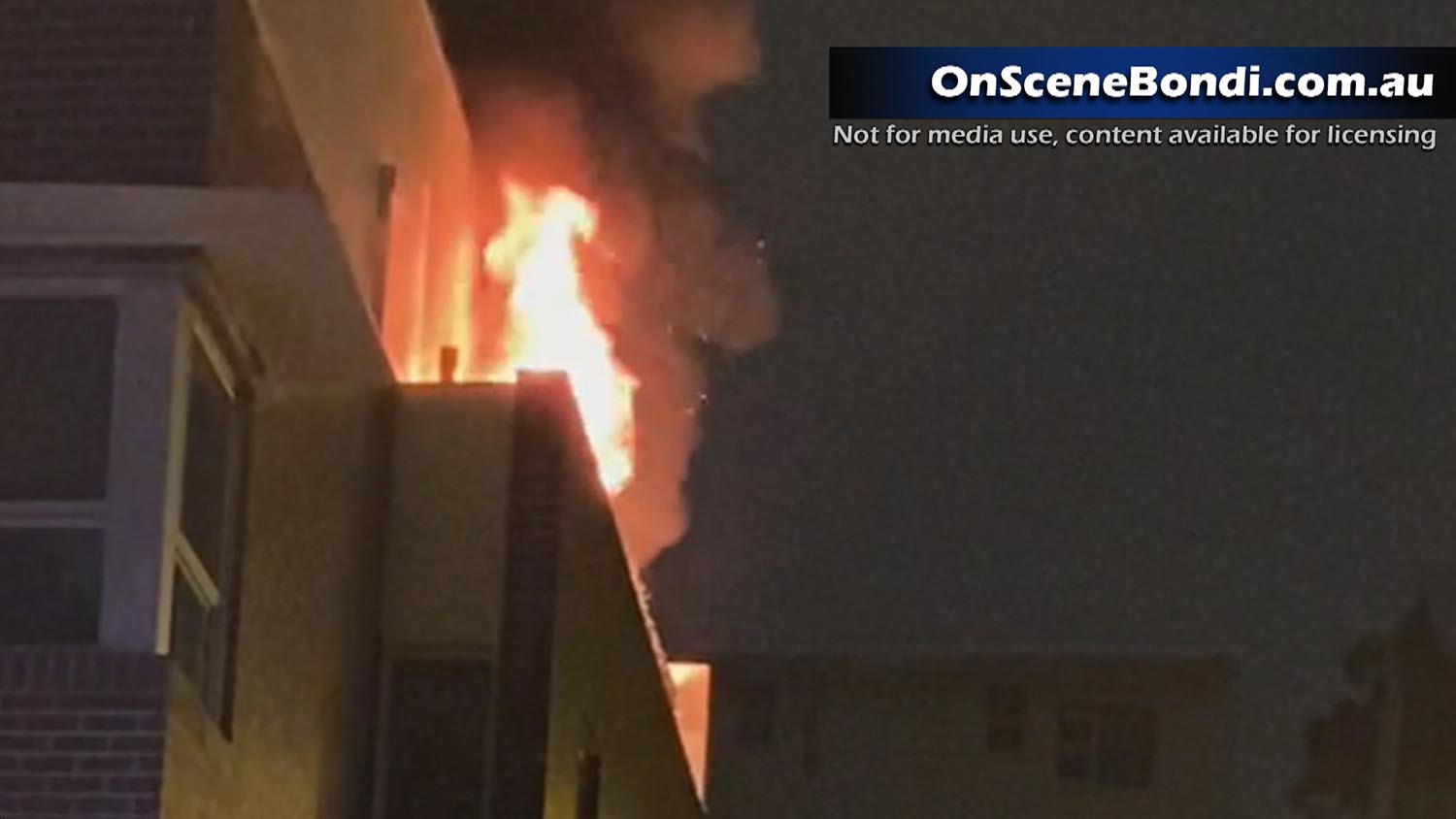 Unit destroyed and 40 evacuated in Woolloomooloo building fire
At approximately 7.50pm fire crews responded to a fire alarm on Dowling St Woolloomooloo.
On arrival emergency services discovered a unit on a 3rd floor complex engulfed in flames.
A neighbour attempted to help the unit owner extinguish the fire but was forced to retreat due to the heavy smoke.
Darlinghurst Station officer Michael Packham said it was a difficult fire to fight due to access and water supply issues.
Due to the quick work and response by responding crews the seat of the blaze was contained to the unit, however smoke damage was present in other units.
40 persons evacuated the building with a number being assessed and treated by NSW Ambulance.
The cause of the blaze is being investigated by NSW Police.