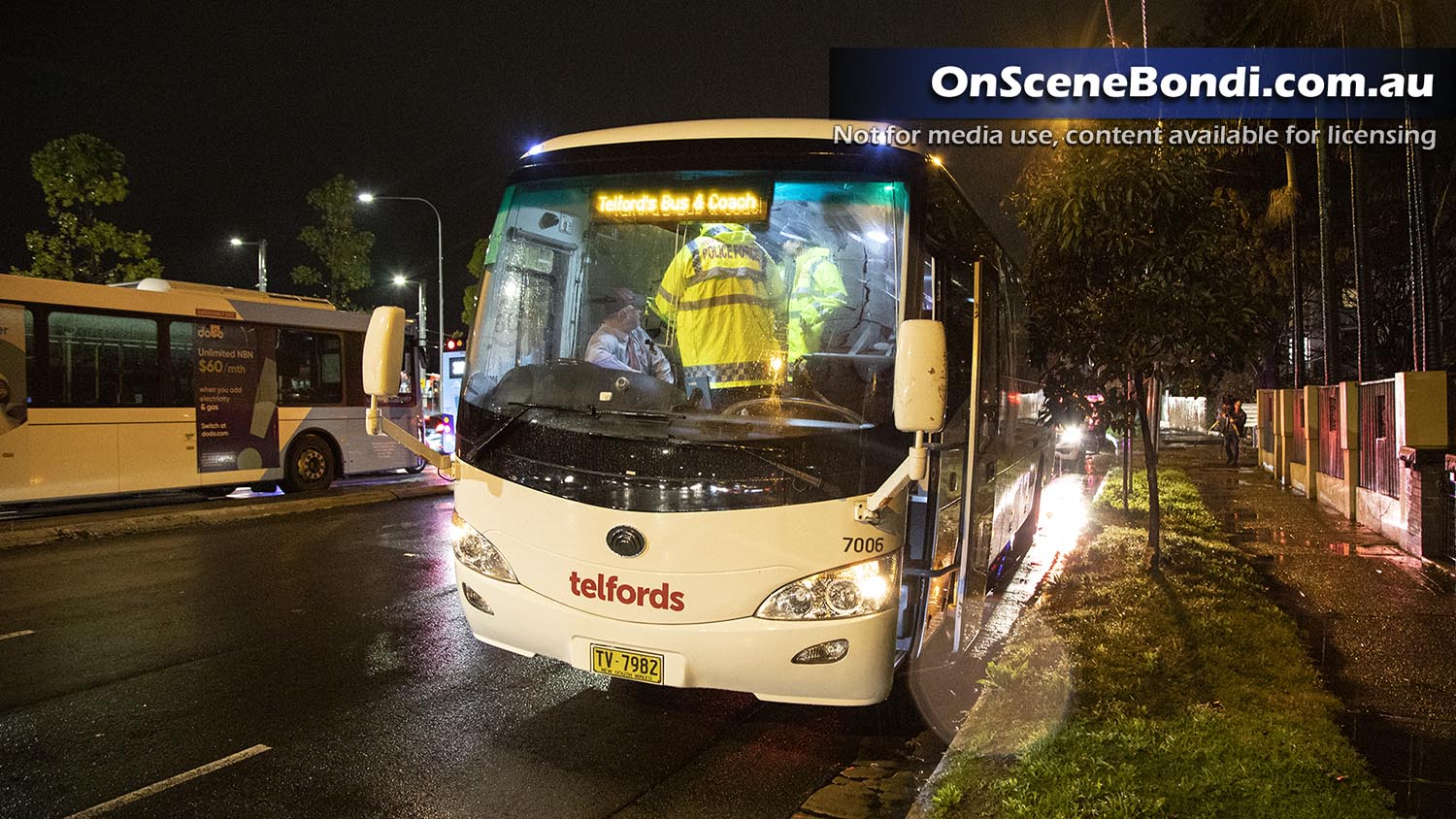 Woman struck by bus in Kensington
A 55-year-old female was struck by the side mirror of a private bus on Alison Rd, Kensington this evening.
This follows a separate crash between two Government buses in Kensington.
The incident occurred near the intersection of Doncaster Ave and Alison Rd.
The female was transported in a stable condition to St Vincent's Hospital with a range of injuries.
NSW Police are investigating the cause of the crash.