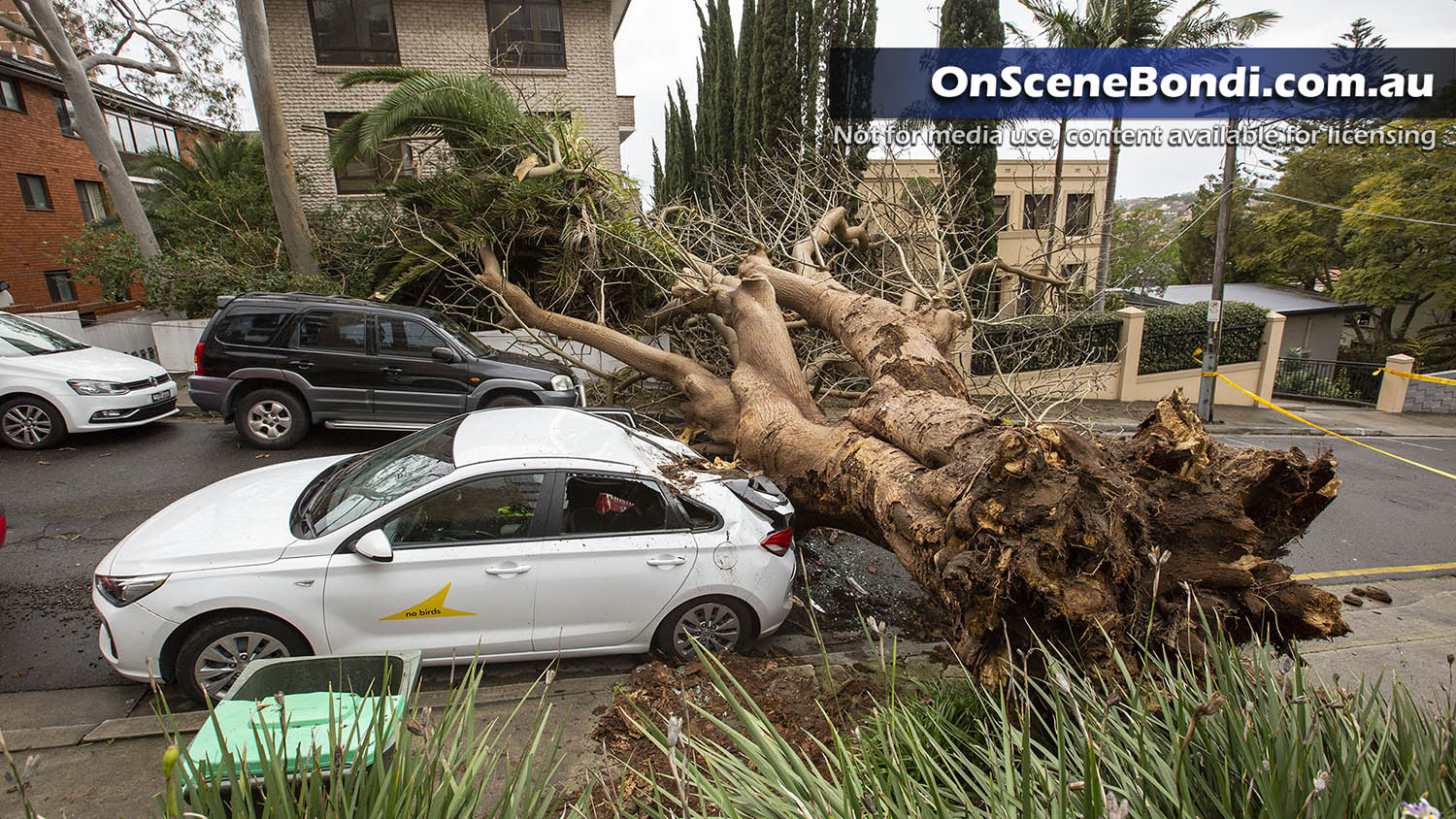 Wild weather and strong winds take down tree in Randwick
Emergency services have been kept busy along the NSW coast as strong winds impact the coastline during an east coast low storm system.
In Pitt St, Randwick a large tree toppled over taking out power lines and crushing a rental car.
SES, Police, Fire & Rescue and Energy Australia attended to make the scene safe.
An arborist was called in to assess the tree and begin the prolonged effort to remove it from the blocked road.
Thankfully there were no reported injuries.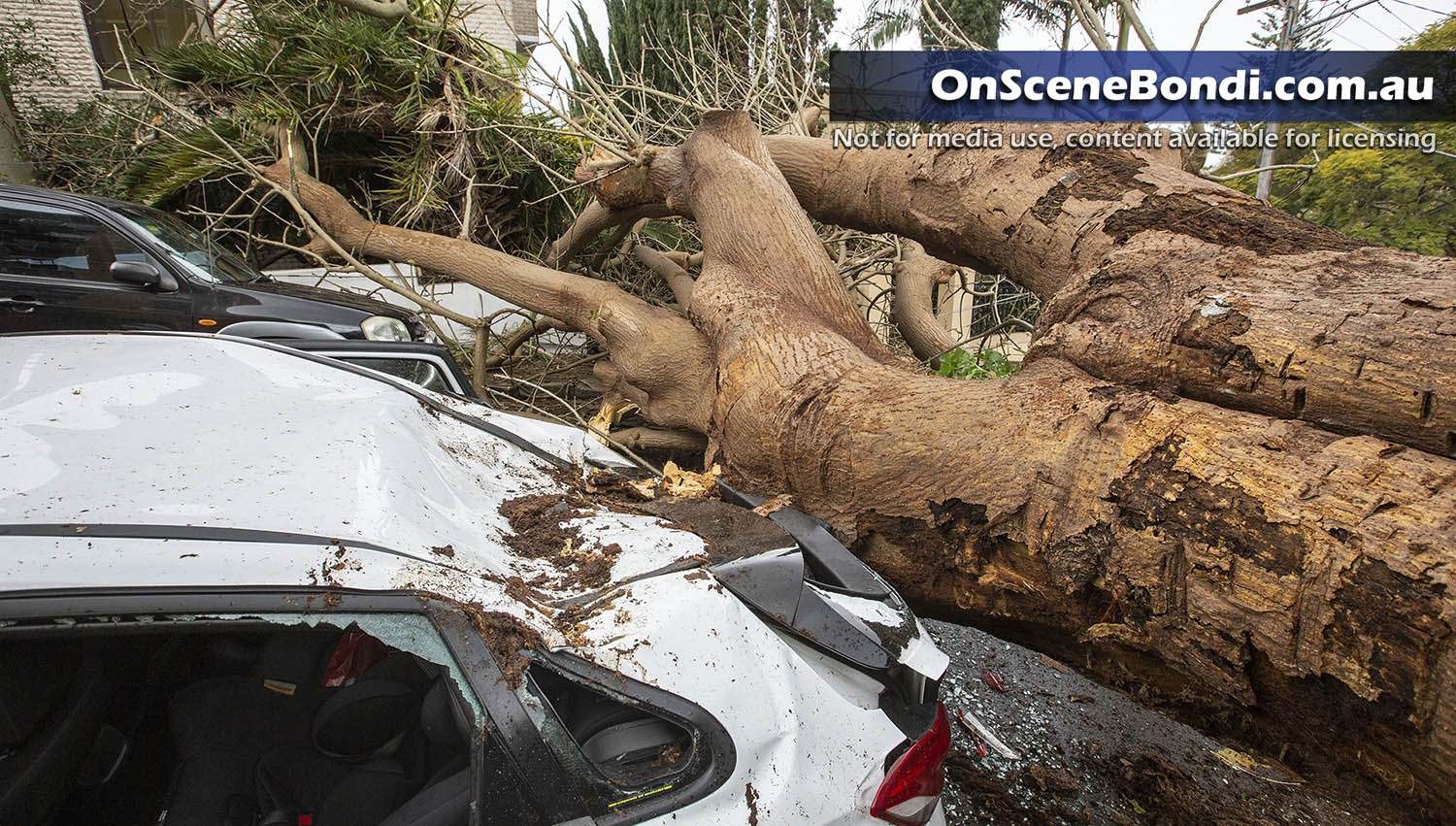 As of 7.46am, the SES has received over 150 calls for assistance.
The Bureau of Meteorology has issued warnings for the Sydney, Wollongong, Kiama, Newcastle, Port Macquarie, The Entrance and Foster regions.
Damaging winds with gusts over 90 km/h are possible along the coast with very heavy surf.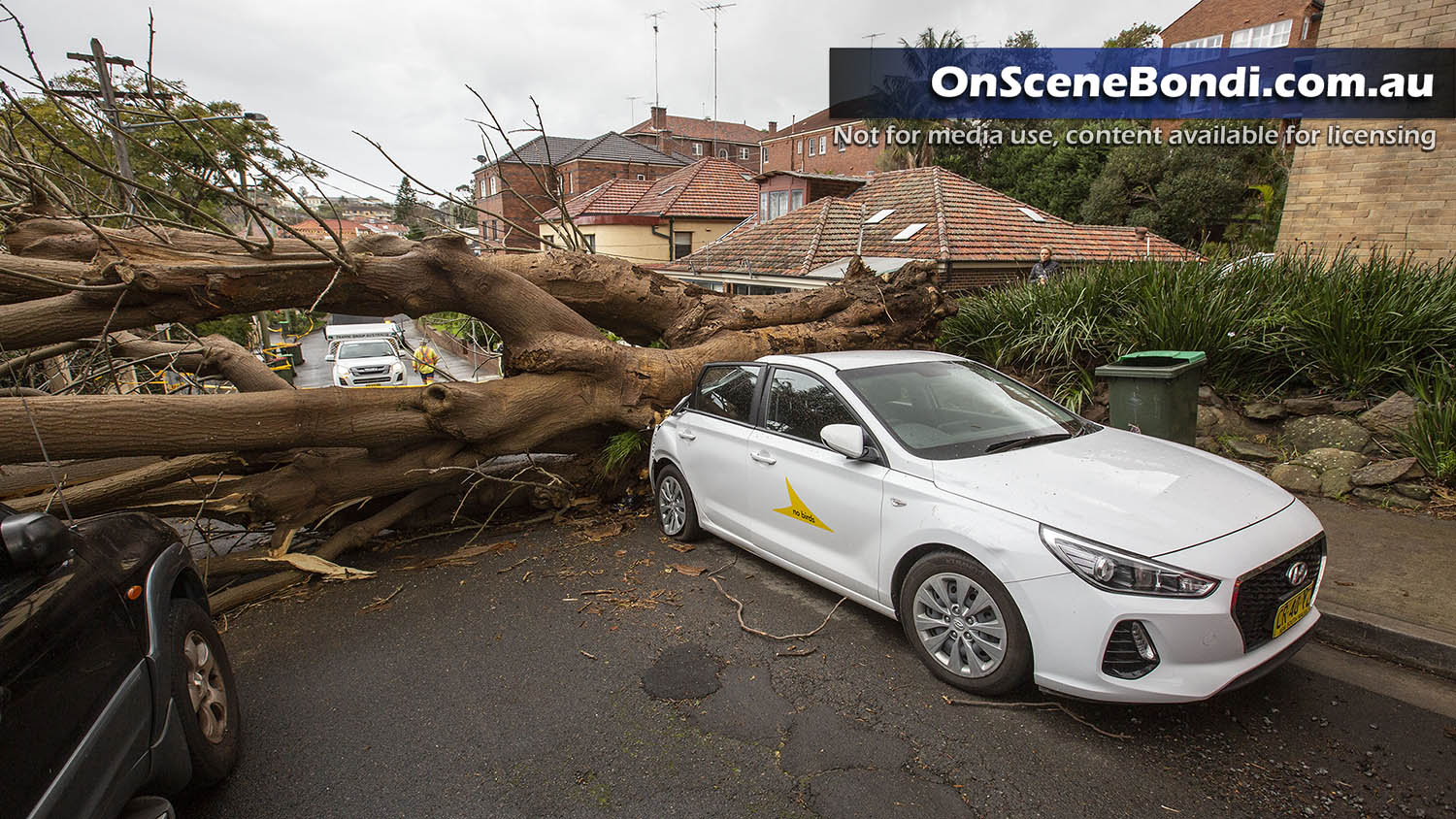 The NSW SES is asking people to:
* Park your car under cover or away from trees.
* Never drive, walk or ride through floodwater
* Secure or put away loose items around your house, yard and balcony.
* Keep at least 8 metres away from fallen power lines or objects that may be energised, such as fences.
* Trees that have been damaged by fire are likely to be more unstable and more likely to fall.
* Stay vigilant and monitor conditions. Note that the landscape may have changed following bushfires.
* For emergency help in floods and storms, call the NSW SES on 132 500.