Surfers jump barriers to continue their activity in Bondi during Coronavirus Pandemic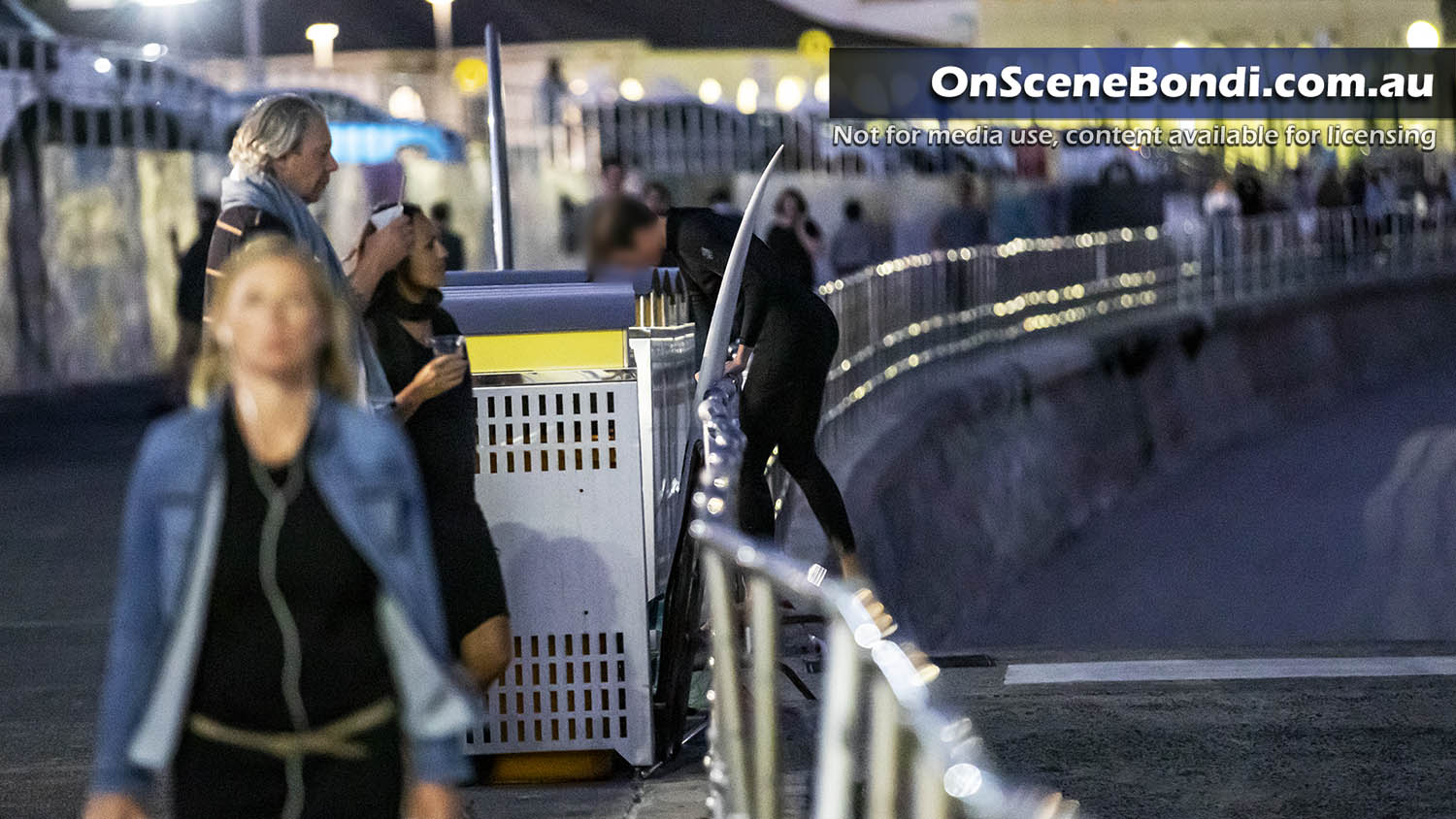 OnScene Bondi has talked to surfers this evening who had made the decision to utilise Bondi Beach as their place to exercise and de-stress.
Dozens of surfers entered the closed off beach the moment life guards ended their patrols and exit well after the night sets in.
They say this is their only option as they don't want to cause additional work for the lifeguards they know and respect.
One of the regulars who calls Bondi home has been travelling to the northern beaches. He said is not just exercise, but needed for mental health.
He said that there are more people walking in close proximity on the promenade than in the sea or on the beaches.
A group of young surfers who frequent Bronte said the only way to legally access the sea is via the rocks. They said they have nearly lost their footing and injured themselves when climbing down the rocks at Mackenzies point, but right now it's the only way to surf during the day.
One of the young men said police spoke to him when he carried his surfboard near Bronte. He was told he could not go to the beach to surf. When he asked if he could enter via the rocks, he was told that was allowed, but stay off the beach.
All are confused why it's okay and legal to use the rocks to enter the surf where there is a higher danger, rather than just enter via the sand.
They all commented that what is happening is not working.
They all agree that whilst reasonable measures to adhere to social distancing is needed, they could not be more separated doing what they love most in the sea, or running or walking along the beach where there is more space to exercise.
They have all reported a considerable increase in surfer activity near Bronte in the mornings, and this build up of surfers from all the neighbouring beaches is leading to heightened risks of collisions in the sea.
Waverley council in a statement said "Council continues to closely review the situation at our beaches alongside restrictions in place. We are however considering the aspirations of our residents for access to the water for exercise along with input from other key agencies such as Police and Health"