Car crashes over barrier at Bondi Beach in freak accident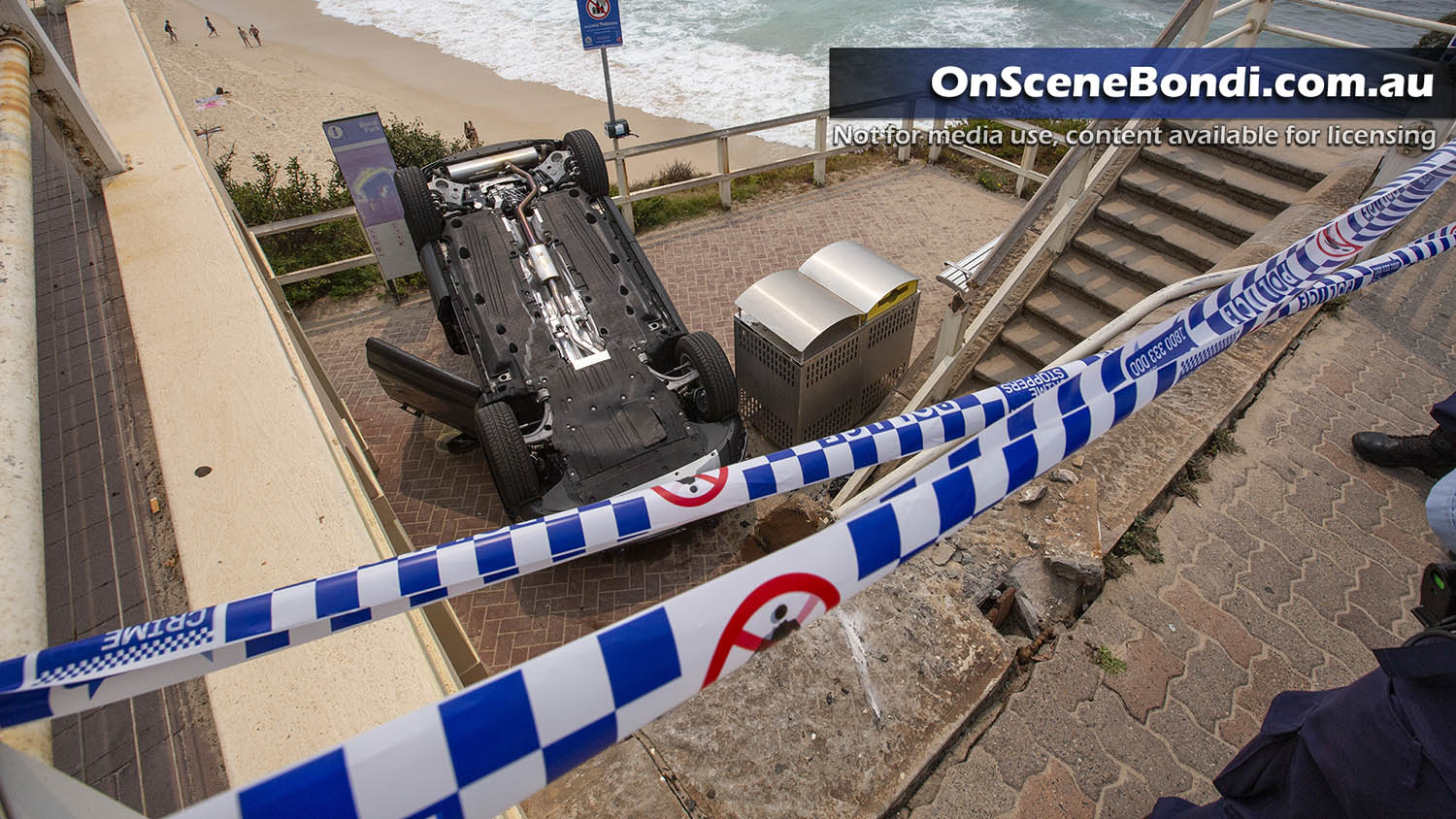 Police are stunned that no one was injured or killed when a vehicle rolled off the roadway and crashed over the barrier in Bondi Beach at around 10.45am today.
It's understood the car's handbrake failed when a female went to exit the vehicle following a minor accident.
Police have closed off parts of the southern end of Bondi Beach whilst a recovery operation is undertaken.
No one was injured in the crash.